Clean, pure water is something that we take for granted and yet clean water is crucial for our health and for the many processes used in today's businesses.
We provide testing and repairs on all testable backflow prevention devices installed on domestic and sprinkler systems.
To keep our water clean, the public water source must be isolated from water that may contain any hazardous chemicals, particles, or organisms.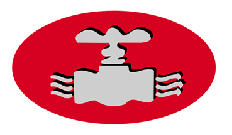 Most water users have several 'back flow prevention' devices installed within their buildings to prevent reverse water flow contamination of the municipal water source as well as possible cross contamination within their facility.
Annual testing and periodic rebuilding of your facility's back flow prevention devices by certified repair technicians is required by North Carolina law and failure to comply places you at risk. In the worst case, the water provider is required to shut off service to a non-compliant facility.
TK-DL

Digital Download Printing

Test Kit for Backflow Prevention Certification
And this is where Elco, Inc. Back Flow Prevention certified inspection team can assist you.
At Elco, Inc. our fully trained and certified staff based in Hamptonville, North Carolina can test, rebuild, and repair most models of back flow prevention devices.
Upon completion of testing or rebuilding of each back flow prevention device, all necessary documentation is completed and submitted to the proper authority and a copy is provided to you. Upon completion of testing or rebuild services, a convenient tag with the date of service and our technician's name is placed on each device.

Doing business with Elco, Inc. provides you with the assurance that your facility's back flow prevention devices are :(1) operating correctly, (2) your employees, customers, and facility assets are protected from back flow contamination, and (3) you are fully compliant with all applicable North Carolina statutes and insurance requirements.
Our Backflow Certified Technicians provide:
· Annual Testing & Inspection
· Periodic Rebuilding (every 5 years)
· Service Documentation Filing
· Device Tagging
· Compliance Review & Assessment